7 Days Tour – Afghanistan Highlights (each month)
Trip assumed to originate from Kabul Airport
Please contact us by email for more details and tailor-made programs
Day 1 Kabul Arrival
Arrival and security briefing at the hotel, after which we will visit the Kabul National Museum. It's collection was once one of the most important in Central Asia, with over 100,000 items dating back several millennia. At the start of the civil war, in 1992, the museum was looted numerous times, resulting in the loss of 70% of the collection. Since 2007, a number of international organisations have helped the Afghan government recover more than 8,000 artefacts. After lunch we will visit an old turquoise-tiled mosque named Sakhi Shrine in the west of Kabul. This place is very sacred to Shia Muslims, who believe it to be the final resting-place of Hazrati Ali, the cousin of the Prophet Muhammad. We will also have time this afternoon to go shopping for traditional outfits to help the group blend in with the locals.
Overnight (guest house / hotel confirmed by email)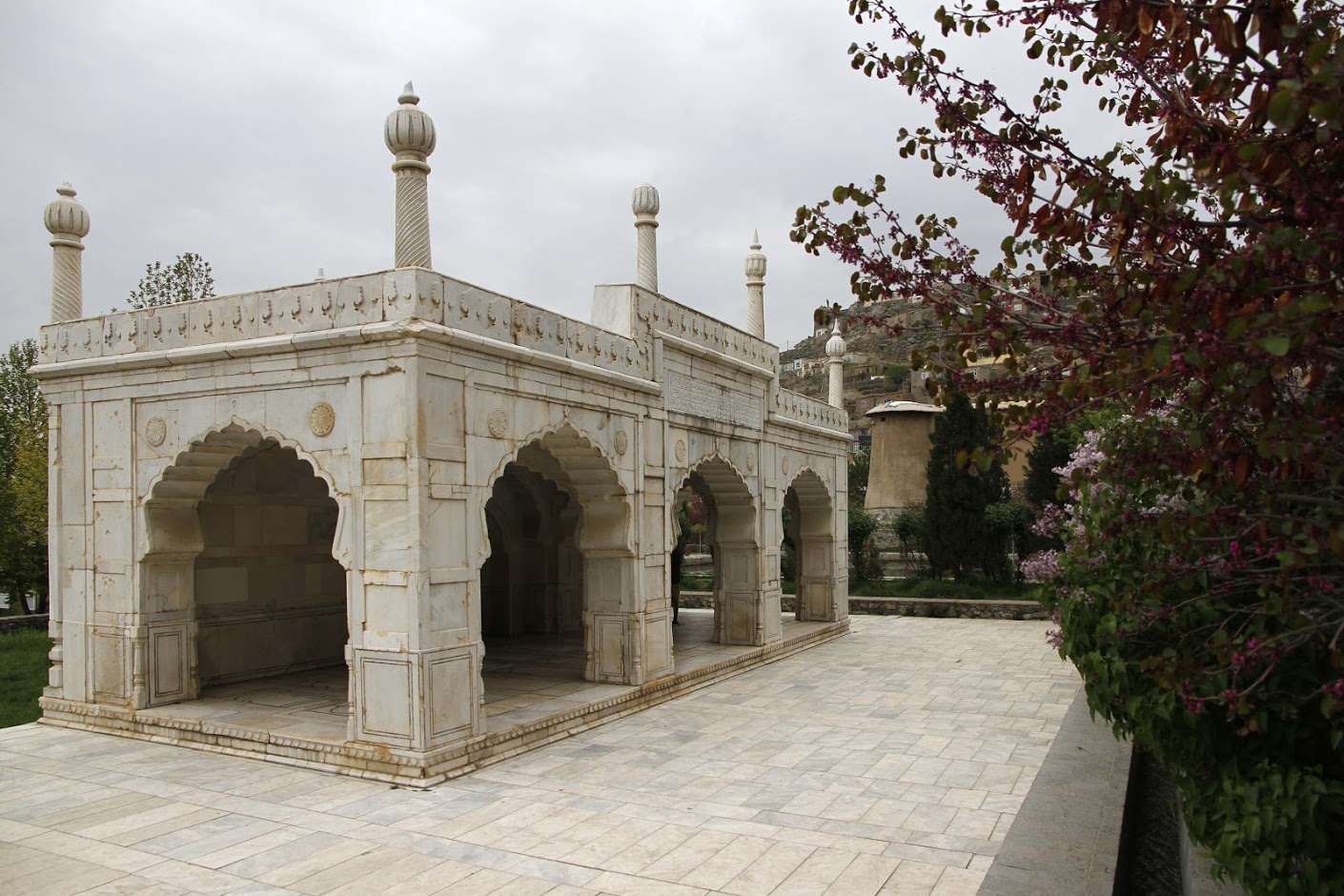 Day 2 Kabul - Flight to Herat
This morning we will explore the famous bazaar in Chicken Street, a great place to pick up a souvenir. We will also tour the colourful bird market. After lunch we will head to the Western Cemetery which was a British military camp or "cantonment" and the site of the 1879 "Siege of the Sherpur Cantonment" in the Second Anglo-Afghan War. The cemetery is home to many memorials and graves for the fallen western soldiers who have fought in various conflicts throughout the history of Kabul. It is looked after by an Afghan father and son. We will then catch our flight to Herat later in the afternoon.
Overnight (guest house / hotel confirmed by email)
Day 3 Herat and around
First thing this morning we will visit the Masjidi Jami or Friday Mosque, originally built by the Ghurid ruler, Ghiyas ad-Din Ghori, in 1200AD (597 AH). After his death, the building was continued by his brother and successor Muhammad of Ghor. After falling into ruin and then being destroyed by an earthquake, the current mosque was completed in 1446AD. We will continue on to see the tile factory of Herat. After lunch we will tour the Herat citadel, which dates back to 330 BC, when Alexander the Great and his army arrived in Afghanistan, after the Battle of Gaugamela. This battle was Alexander's decisive battle in his invasion and conquest of the ancient Persian Achaeminid Empire. Many empires have since used it as their headquarters over the last 2,000 years, and it has been destroyed and rebuilt many times. Later we will look around the Herat Bazaar.
Overnight (guest house / hotel confirmed by email)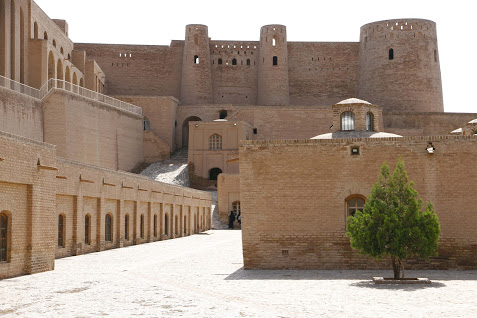 Day 4 Herat and return to Kabul
This morning we will visit the tomb of Goharshad and the Minarets of Herat, part of what was originally a much larger complex: the Mosque and Madrassa of Gawharshad. Unfortunately, much of the complex was dynamited and destroyed by officers of the British Indian Army in 1885 to prevent it's use as a fortress, as they feared a Russian invasion of India. But the tomb and minarets are thankfully still standing, and are amongst the most famous landmarks of Herat. In the afternoon we will guide you to the Guzargah Mosque and Puli Malaan, a fine old 22-arched bridge, believed to have been constructed by the Seljuks in the early 12th century. Locals believe it was built by two sisters, named Bibi Hur and Bibi Noor. We will fly to Kabul in the late afternoon.
Overnight (guest house / hotel confirmed by email)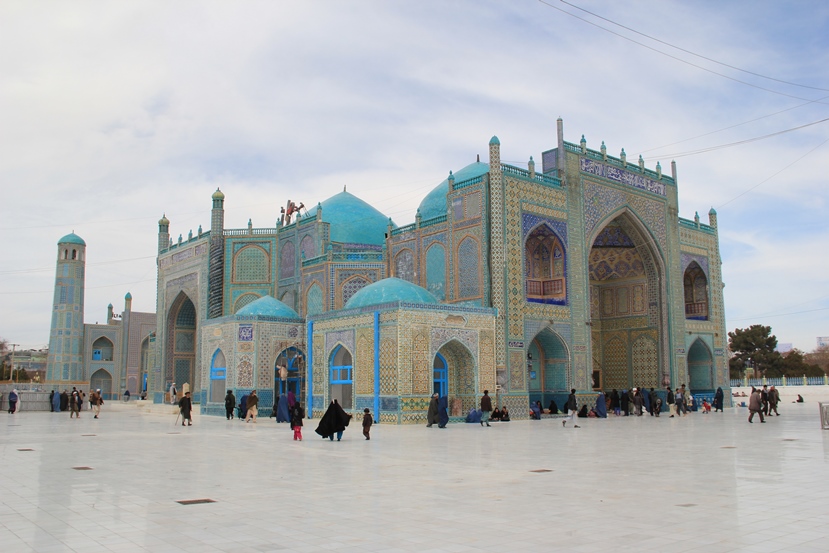 Day 5 Kabul - Mazar-e Sharif
We will catch an early fight to Mazar-i-Sharef, then have a great road trip out to Samangan, where we will visit Takht-i Rustam (Haibak), literal meaning the throne of Rustam. Named after a king in Persian mythology, this hilltop settlement, dating from the third or fourth century, is a very well-known archaeological site in Afghanistan. The stupa and the adjacent caves and temples were hewn out of the solid rock by the Buddhist monks, who once lived here. The unique stupa is in the form of a mound and it is the earliest known site showing the evolution of Buddhist architecture in Afghanistan. We will travel back to our hotel in Mazar late in the afternoon.
Overnight (guest house / hotel confirmed by email)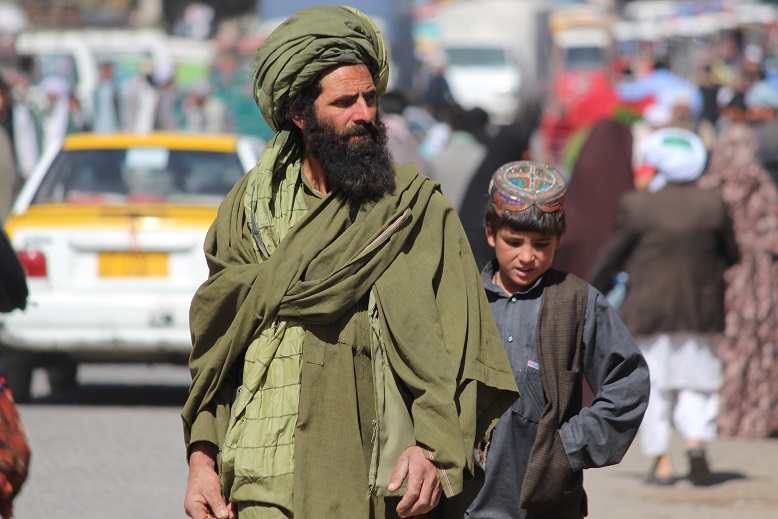 Day 6 Mazar-e Sharif and return to Kabul
This morning we will travel out to the Charkent Valley, and the impressive "Genghis Khan Gate". This gate has been the scene of many extraordinary events over hundreds of years. It's striking situation has made it a site easily defended at times of invasion. It reputedly saved the lives of many at the time of Genghis Khan's devastating invasion, and in more recent times thousands took refuge behind the gate, both from the invading Soviet army, and, in 1996, from the Taliban. In the afternoon we will return to Mazar-e-Sharef to visit the iconic Blue Mosque and the shrine of Hazrat Ali. This is one of the most famous, and most beautiful sacred sites in the Islamic world. The exquisitely-patterned decoration of the shrine, is set in an expansive white marble courtyard. Add the great flocks of white doves, and a dazzling blue sky, and you have one of the best photo locations in all of Central Asia. We will take an early evening flight back to Kabul.
Overnight (guest house / hotel confirmed by email)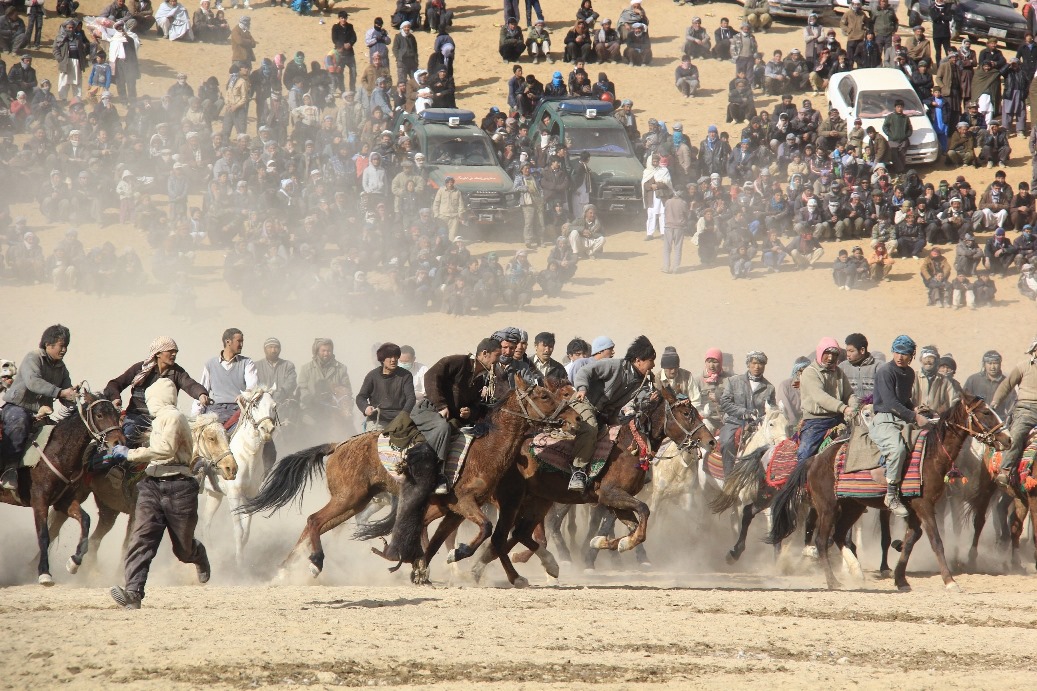 ***November to February Tours only: We will make time to go and watch a game of Buzkashi this afternoon. Buzkashi is one of the national sports of Afghanistan played by specially trained horsemen in the north of the country. Matches in Mazar draw thousands of passionate fans, who cheer on the mounted players as they attempt to place a goat or calf carcass in a circular "goal". The horses are magnificent and the horsemanship... extraordinary! It is a game of speed and strength, with seemingly very few rules, as the riders attempt to seize control of the carcass by any means! Traditionally, games could last for several days, but in its more regulated tournament version, it has a limited match time of a few hours.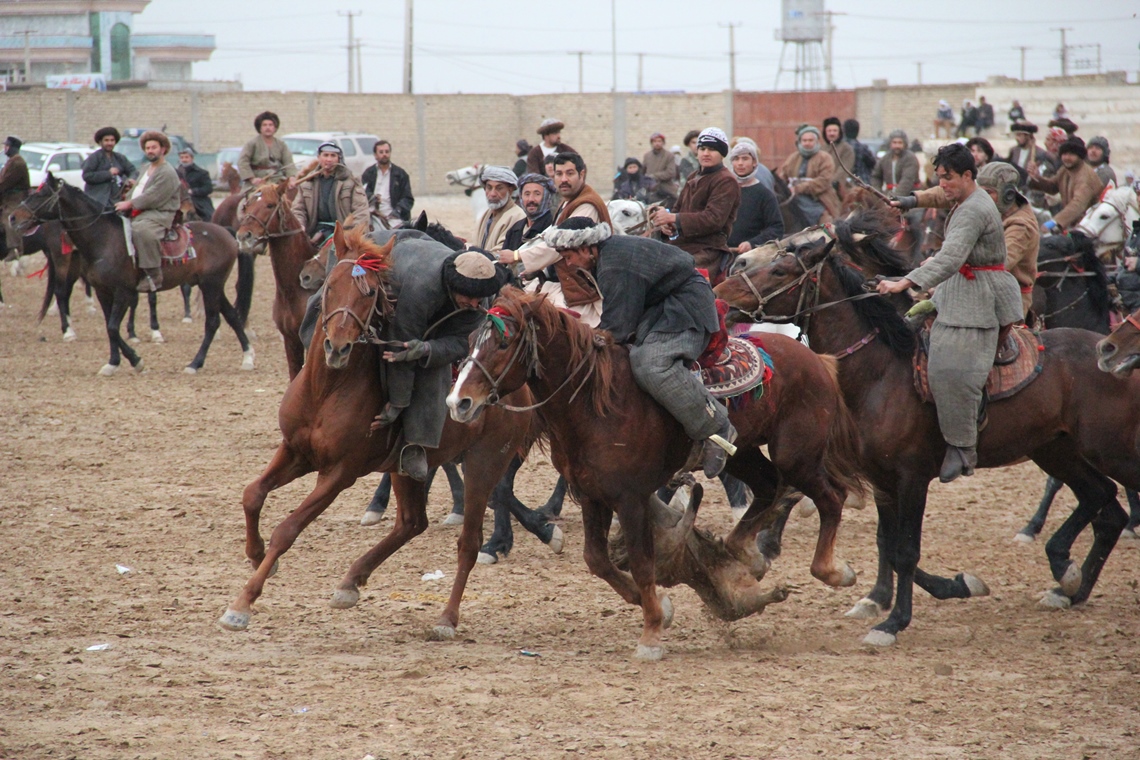 Day 7 Kabul and around
This morning we will visit the Shah Do Shamshira ("The King with Two Swords") Mosque in the heart of the city of Kabul. Built by King Amanullah Khan in memory of the arab king, who forced the people of Kabul to convert to Islam in 683AD, by wielding his two swords. In the afternoon, we will take a tour around the Gardens of Babur, a historic park that is also the last resting-place of the first Mughal emperor, Babur, who died in 1530. The gardens are thought to have been developed around 1528 when Babur gave orders for the construction of an "avenue garden," described in some detail in his memoirs, the Baburnama. It is one of the most beautiful and peaceful places in the whole city, and is very popular with locals as a place to picnic. Then we will take a trip up into Bibi Mahro Hills for a fabulous panorama of the ever-growing city of Kabul. We wil then drop you at the airport in plenty of time for your flight back home.
Note: For this tour, you will need to make sure that you have an early morning arrival in Kabul on Day One and a late afternoon/ evening flight home on Day Seven.
Overnight (guest house / hotel confirmed by email)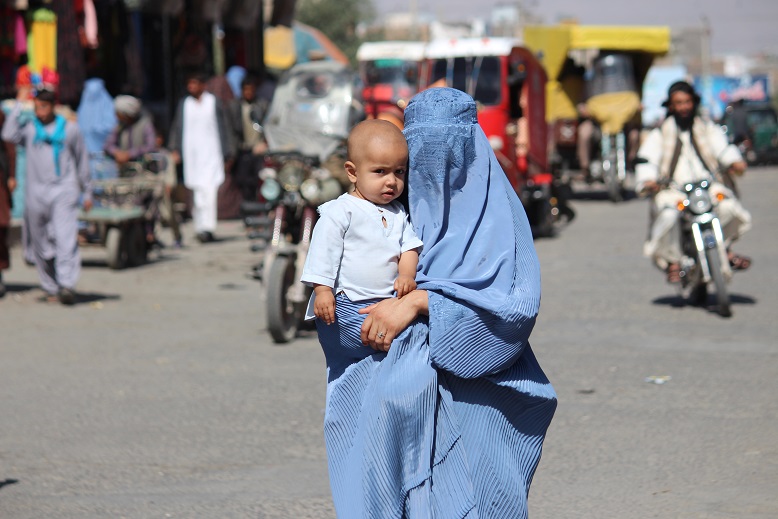 Security:
We are a member of Afghanistan NGO Security Organization (ANSO) that reports any security issues, as they happen, around Afghanistan. A text message will come to our phone immediately, should there be a security incident, and we can decide what to do and where to go in a second.
Visas:
We can send you a Letter of Invitation (LoI) from our company to help with your visa application. Though not strictly speaking a requirement for a tourist visa, most Afghan Embassies and Consulates will ask for this when you make your application. We will also send you a copy of our Registered Licence as an Afghan Government approved Tour Operator.
Insurance:
For your travel insurance whilst in Afghanistan, contact any of the following High-Risk Destination/Activity Travel Insurance Providers:
Clements Travel Insurance
New York International Group http://www.nyig.com/
Global Underwriters Travel Insurance https://www.globalunderwriters.com/
Global Rescue https://www.globalrescue.com/
First Allied (currently not offering services, should return soon) https://www.firstallied.co.uk/
Our tours are "all-inclusive." Included in the trip:
- All accommodation.
- English-speaking local guide.
- All transportation.
- All meals (breakfast, lunch and dinner).
- All drinks (water and soft drinks).
- Round-trip domestic airfares Kabul-Bamyan/ Kabul-Herat/ Kabul-Mazar-e-Sharif.
- All site entries.
- All pick-ups and drop-offs.
You will not need to spend any additional money whilst in Afghanistan.
Tour Guide:
There will be a local English-speaking guide accompanying you throughout the whole tour.
Accommodation:
All accomodation is based on you having a private room in a standard, secure hotel or guest house. All the accomodation we use has armed 24/7 security.
Transportation:
We use our own very experienced drivers and their well-maintained vehicles, for all your transfers and road trips. They will expertly navigate the often-challenging road conditions and traffic of Afghanistan and ensure you have a safe and comfortable journey.