6 days trip : Nawruz and Buzkashi 2021
Trip assumed to originate from Mazar-e-Sharif airport or Uzbek (Hairatan) Border
No. Of people: Six
Date: Mar. 19th, 2021 – Mar. 24th, 2021
Nawruz in Afghanistan:
Nawruz (literally "New day" in Persian) is celebrated widely in Afghanistan. Also known as Farmer's Day, the observances usually last two weeks, culminating on the first day of the Afghan New Year, March 21. During the Taliban rule (1996–2001), Nawruz was banned and considered an "ancient pagan holiday centred on fire worship". Preparations for Nawruz start several days beforehand, at least after Chaharshanbe Suri, the last Wednesday before the New Year. Among various traditions and customs, the most important ones are Guli Surkh, Jahenda Bala, Buzkashi, Haft Miwa and Samanak. Each of them has its own details and story like Buzkashi that you will only be able explore them once you are in Afghanistan.
Buzkashi:
Buzkashi is the national sport and a "passion" in Afghanistan where it is often played on Fridays and matches draw thousands of fans. Whitney Azoy notes in his book Buzkashi: Game and Power in Afghanistan that "leaders are men who can seize control by means foul and fair and then fight off their rivals. The Buzkashi rider does the same". Buzkashi (literally "goat pulling" in Persian), is the Central Asian sport in which horse-mounted players attempt to place a goat or calf carcass in a goal. It is played predominantly by Turkic peoples. Although it was not banned, it certainly experienced a sharp decline due to reduced number of playing horses under the Taliban regime. Traditionally, games could last for several days, but in its more regulated tournament version, it has a limited match time.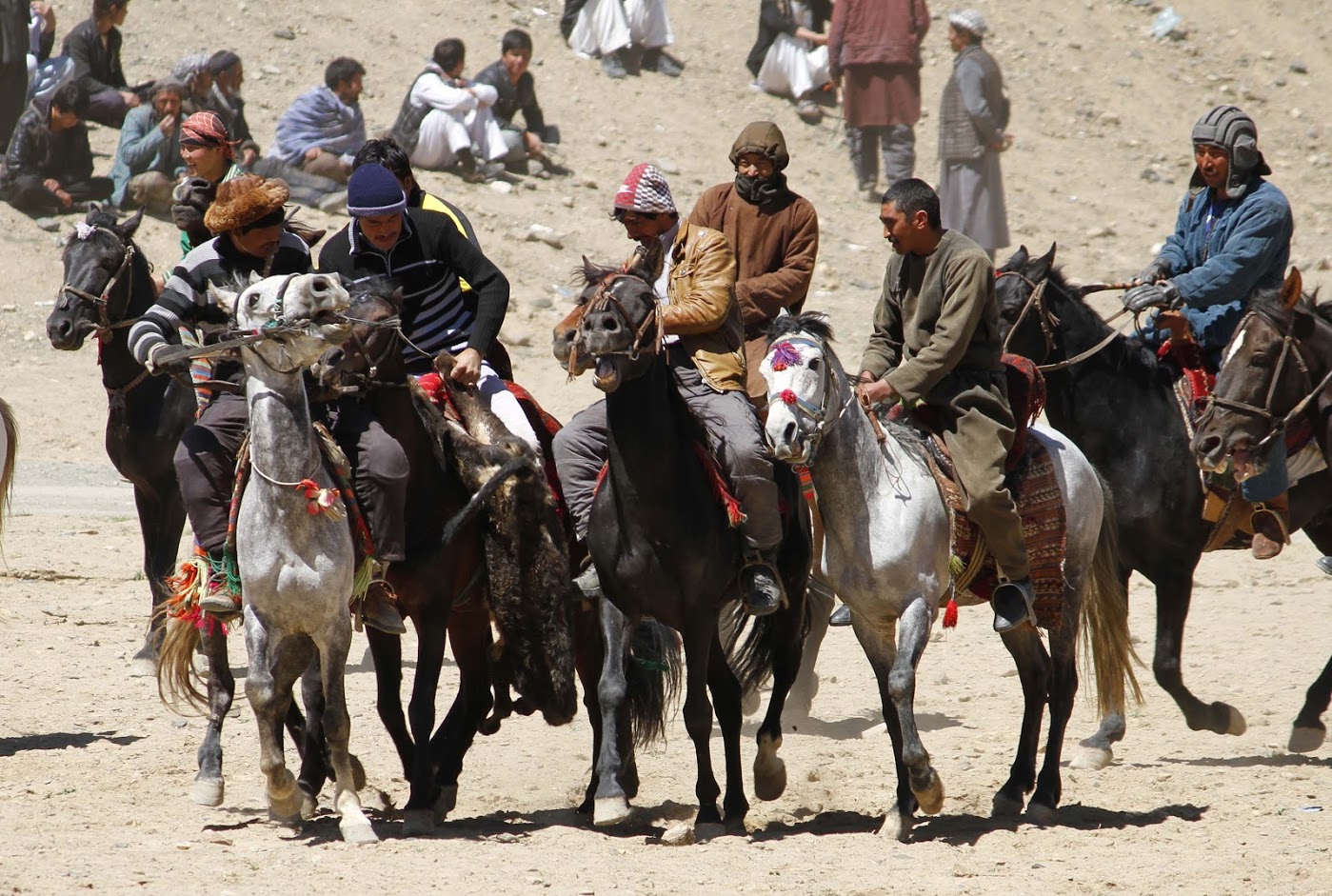 Day 1 Friday, Mazar-e-Sharif Arrival and Balkh
Date: March 19th, 2021
Arrival and briefing at the hotel and then Journey to Balkh, an ancient city and centre of Buddhism, Sufism and Zoroastrianism in what is now northern Afghanistan. While in Balkh, you visit Haji Piyada Mosque (the walking pilgrim) Tomb of Rabia Balkhi, a semi legendary figure of Persian literature and was possibly the first woman poet in the history of New Persian poetry, Khoja Parsa Mosque and Bala Hisar, the ancient citadel built by Alexander the Great when he destroyed the Kurush (Persian empire) and crossed Amu Darya (Auxus River) in early 330, then married Rukhshana (Ruxana) in Bacteria (Balkh) and Ummul - Bilad (Mother of the cities) to Arabs.
Overnight at Arsalan Hotel
Day 2 Saturday, Samangan and around bazaars
Date: March 20th, 2021
Journey to visit Takht-i Rustam (Haibak), literal meaning the throne of Rustam, named after Rustam, a king in Persian mythology, is a hilltop settlement, well-known archaeological site in Afghanistan, in the Takth i Rostam and the adjacent Buddhist caves and stupas on top of a hill, north of Hindu Kush passes. At this location, caves were hewn out of rocks and inhabited by Buddhists. The Buddhist stupa here is in the form of a mound. It represents the earliest link to the evolution of Buddhist architecture in Afghanistan. In the afternoon we will have time to walk around the Bazaars and the rush of people being prepared for a big tomorrow.
Overnight at Arsalan Hotel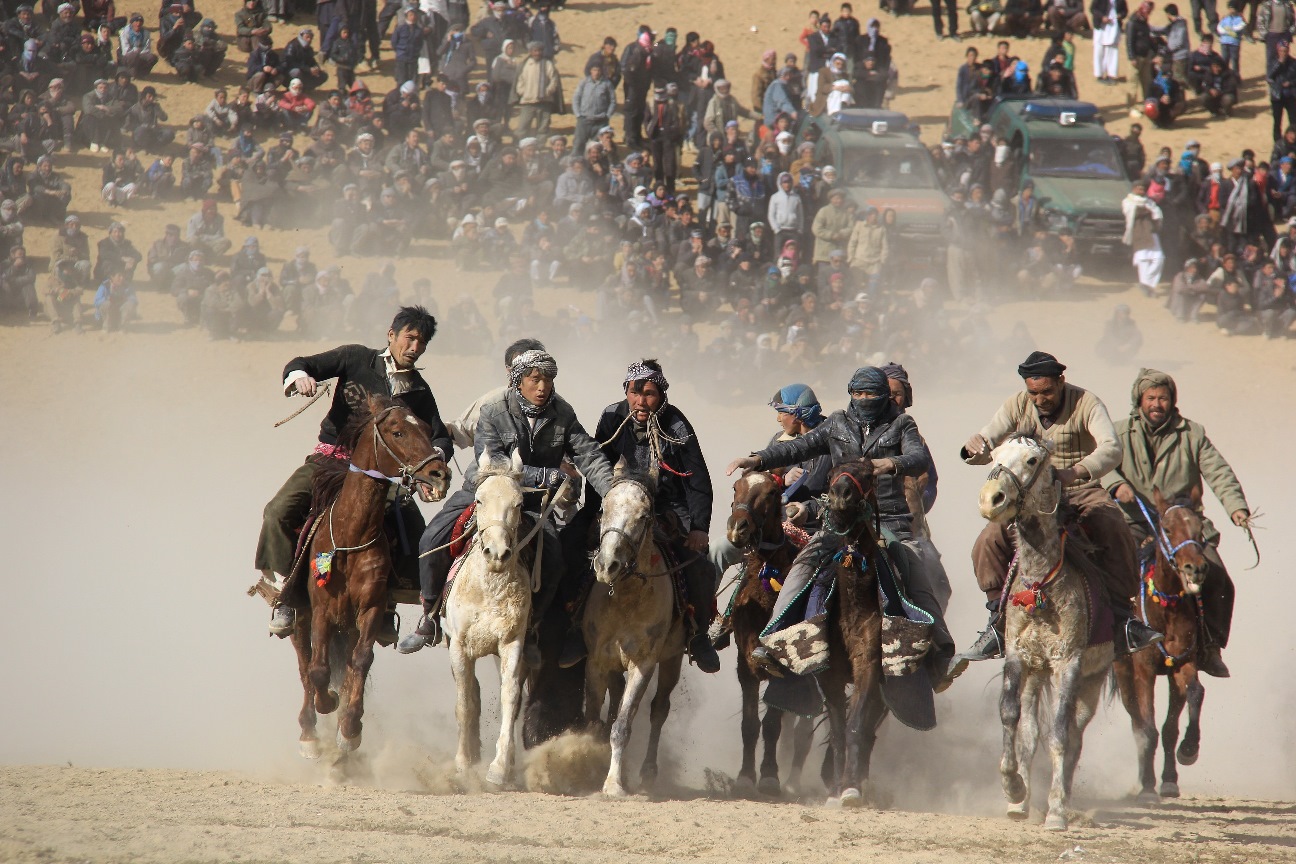 Day 3 Sunday, Nawruz - Mazar-e Sharif and Buzkashi
Date: March 21st, 2021
Jahenda Bala is celebrated on the first day of the Nawruz (New year) and is attended by many high-ranking government officials such as the Vice-President, Ministers, and Provincial Governors. It is a specific religious ceremony performed in the Blue Mosque of Mazar that is believed to be the site of the tomb of Ali ibn Abi Talib, the cousin and son-in-law of Prophet Muhammad. Along with other customs, a Buzkashi tournament is held in the afternoon in Mazar-e-Sharif. Buzkashi is the National horse sport played by specially trained horsemen in the North of Afghanistan.
Overnight at Arsalan Hotel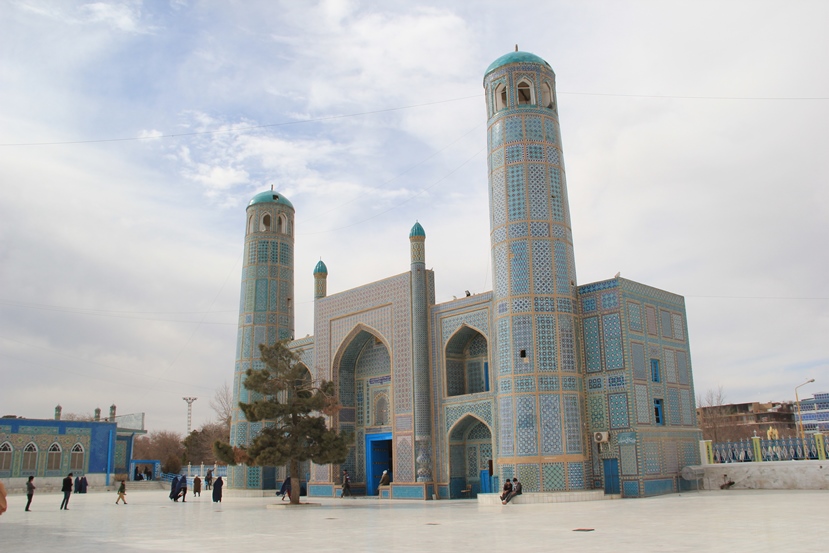 Day 4 Monday, Flight to Kabul - Visit of Kabul and around
Date: March 22nd, 2021
It is the Day to visit a holly Shia old turquois tiled mosque named Sakhi Shrine in the west of Kabul. Believed to be the resting place of Hazrati Ali the cousin of Profit Muhammed. Then have a short trip to visit Qargha lakes an old national park with natural water dams, time to have a look at souvenir bazar in Kabul (Chicken Street) and the view of Kabul city from Bibi Mahro hills. .
Overnight at Assaesh GH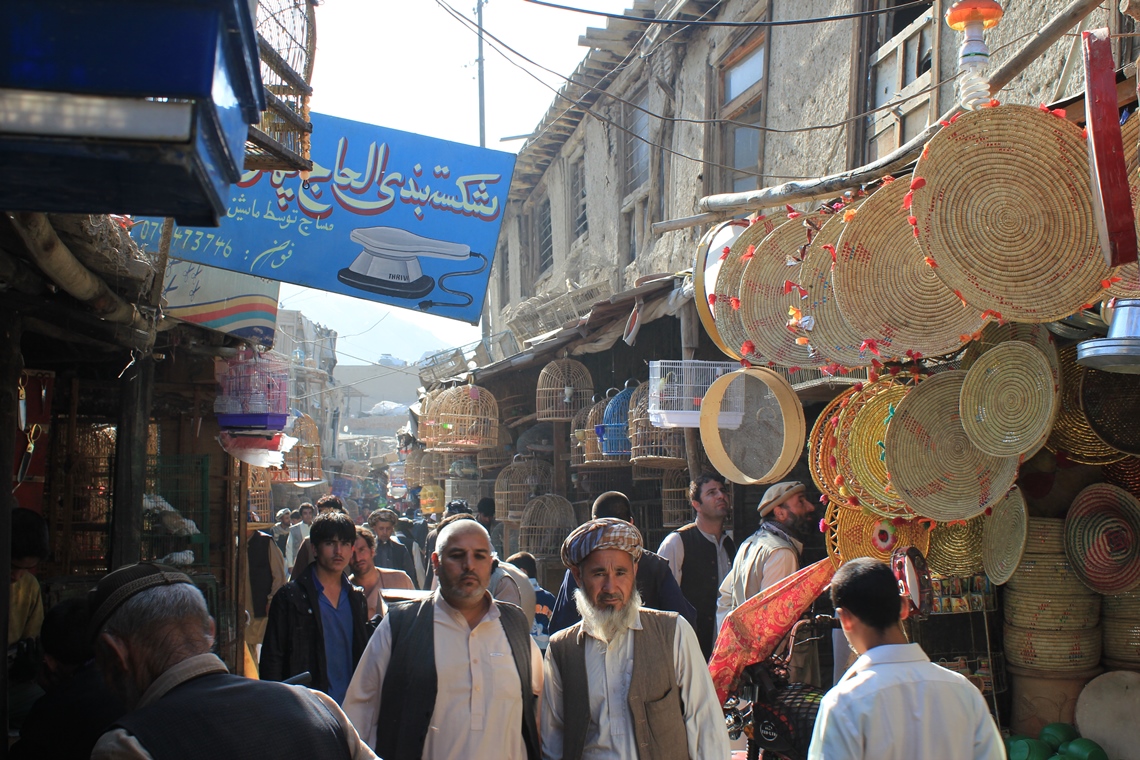 Day 5 Tuesday, Kabul and Panjshir Valley
Date: March 23th, 2021
Journey to Panjshir and Tomb of Ahmad Shah Masood. Panjshir literally meaning "Five Lions", refers to five Wali (literally, protectors), spiritual brothers who were centered in the valley. Local legend has it that the five brothers built a dam for Sultan Mahmud of Ghaznawi in the early 11th century. Later, It was the site of the Panjshir offensives fought between the Democratic Republic of Afghanistan and the Soviets against the Mujahidin during the Soviet war in Afghanistan from 1980 to
1985. The valley again witnessed renewed fighting during the civil war in Afghanistan (1996-2001) between Taliban and the Northern Alliance under command by now national hero Ahmad Shah Masood. Lunch at the river bank and Journey back to Kabul.
Overnight at Assaesh GH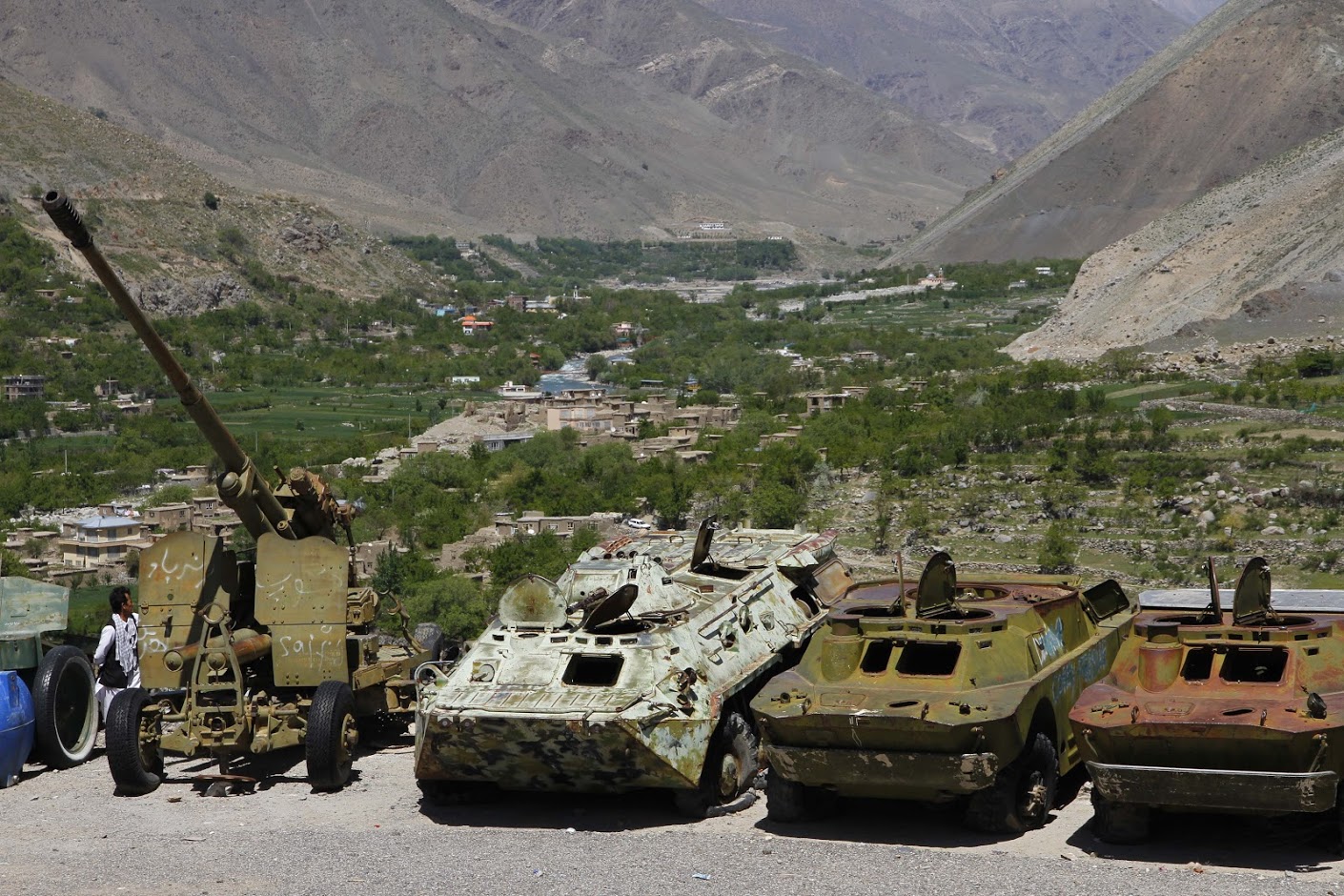 Day 6 Wednesday, Flight back
Date: March 24th, 2021
We will make sure to drop you at the airport or the Uzbek border on-time in order to make your flight/journey back home.
Security:
We are member of Afghanistan NGO Security Organization (ANSO) that reports any security issues going around Afghanistan. A text message comes to our phone immediately if something happens and we can decide what to do and where to go in a second.
Visas:
We can send you a Letter of Invitation (LoI) to easily process your visa through our company. But, it is not a requirement for the tourist visa when you fill the form in the Afghanistan embassy. Most of the time they don't even ask for a LoI.
Insurance:
Better to visit: www.firstalliedtravelinsurance.com for your insurance in Afghanistan.
Included in the trip: (All inclusive)
- All accommodations.
- English speaking local guide.
- Transportations.
- Meals (breakfast, lunch and dinner).
- Drinks (water and soft drinks).
- All site entries.
- All pick-ups and drops.
Tour Guide:
There will be an Afghan English speaking guide for you during the whole trip.
Accommodation:
Comfort, location, character and historical interest is considered and it will be based on you having a private room.
Transportation:
As your comfort and enjoyment of the journey is the first priority, we choose our vehicles and drivers based on local acceptance, road conditions and the length of journey.