Trip assumed to originate from Kabul Airport
No. Of people: Six
Date: Oct. 02th, 2020 – Oct.14th, 2020
Day 1 Friday, Kabul Arrival
Date: October 02th, 2020
Arrival and briefing at the hotel and then we will have time for Kabul National Museum. Its collection had earlier been one of the most important in Central Asia, with over 100,000 items dating back several millennia. With the start of the civil war in 1992, the museum was looted numerous times resulting in a loss of 70% of the 100,000 objects on display. Since 2007, a number of international organizations have helped to recover over 8,000 artefacts.
Overnight at ASSA 3 Guesthouse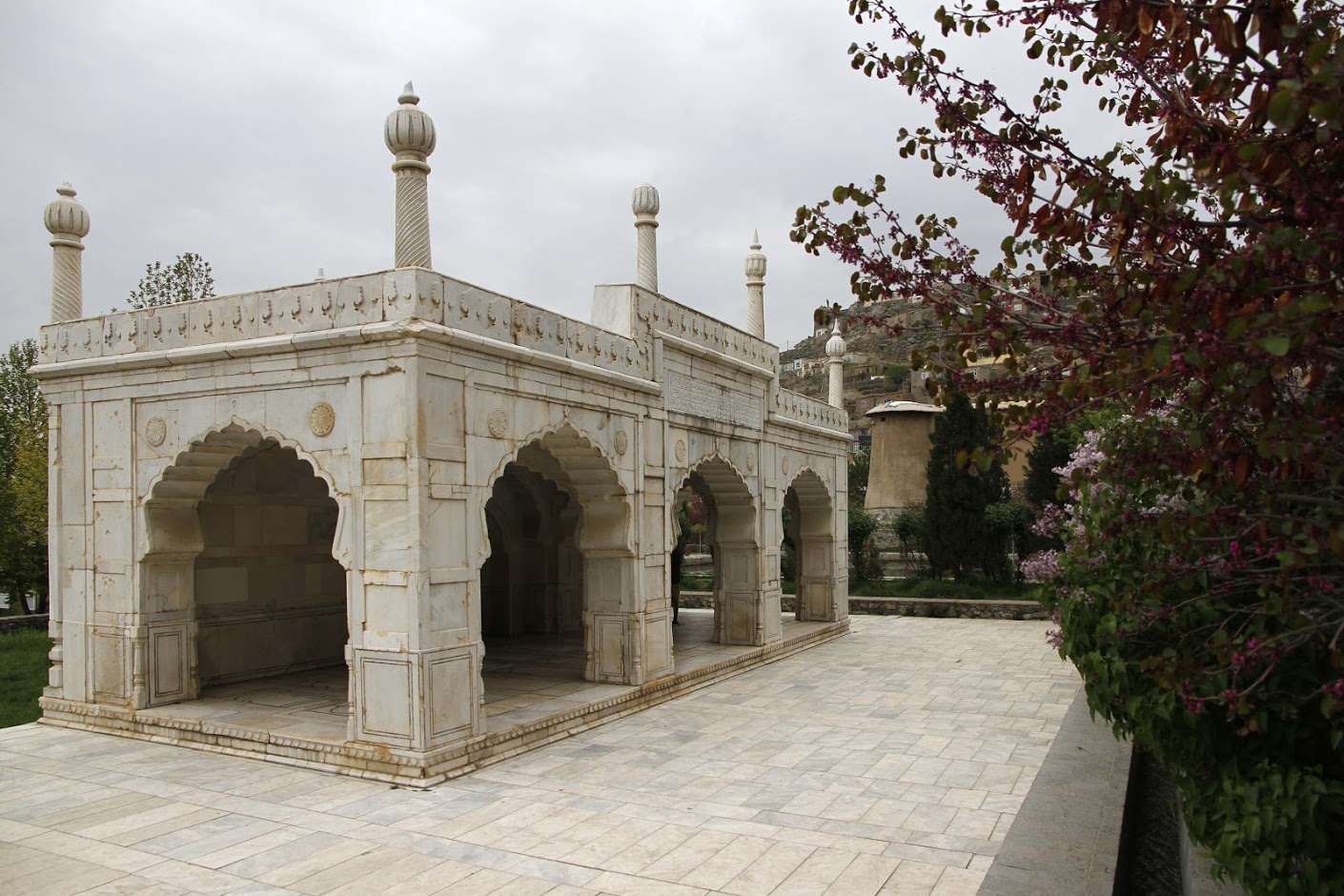 Day 2 Saturday, Kabul-Bamyan
Date: October 03th, 2020
Early in the morning we will leave hotel to Kabul Airport aiming to fly to Bamyan and while in Bamyan we will have time to visit Buddha Niches. The Buddha's of Bamyan were two 6th century monumental statues of standing Buddha carved into the side of a cliff in the Bamyan valley in the peaceful Hazarajat region of central Afghanistan and were dynamited and destroyed in March 2001 by the Taliban. Shahr-e Gholghola also (City of Screams) is 13th century city in Bamyan, Afghanistan which was conquered by Gengis Khan after months of surrounding. The ruins still remain close to the Bamyan town and Shahr-e Zuhak also known as The Red City is an historic city ruins in Bamyan, Afghanistan which was once home to 3,000 people. This city used to be primary defence for the basin.
Overnight at Noorbandqala Hotel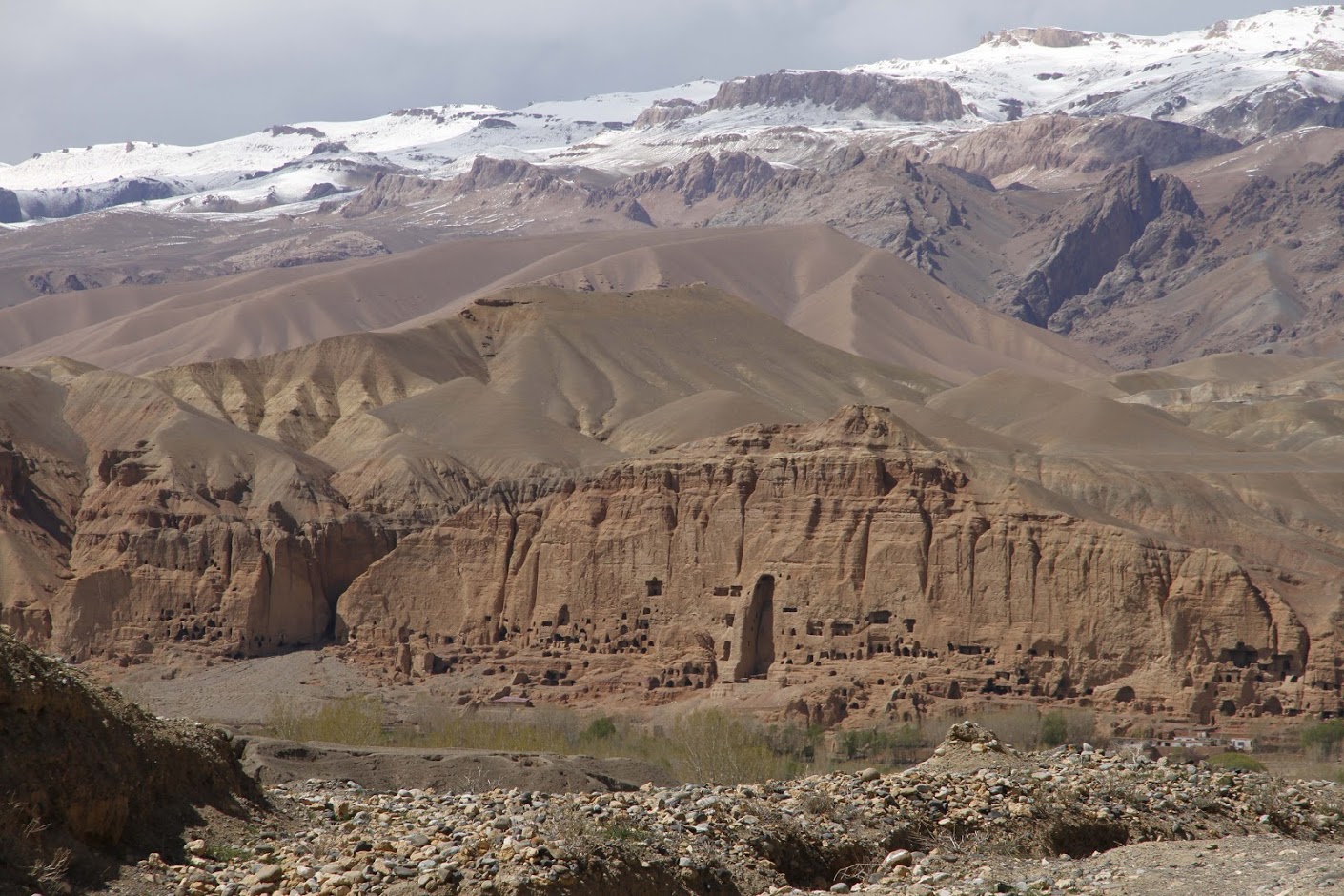 Day 3 Sunday, Band-e-Ameer
Date: October 04th, 2020
Day five would be a day to visit the blue lakes of Band-e-Amir, a series of six deep blue lakes separated by natural dams made of travertine, a mineral deposit. The name Band-e Amir literally means "Commander's Dam" which is believed by some to be reference to Ali, the first Imam of Muslims (Shias) and the fourth Caliph of Islam (to Sunnis) and The area is dominated by ethnic Hazaras, who make up around 23% of Afghanistan's population. Band-e Amir was to become Afghanistan's first national park in the 1960s but this was delayed due to political crises and the decades of wars. In 2004, Band-e Amir was submitted for recognition as a World Heritage site. In 2009, Band-e Amir was finally declared Afghanistan's first national park. As of 2013 tourists visit the Band-e Amir National Park every year. Journey back to Bamyan.
Overnight at Noorbandqala Hotel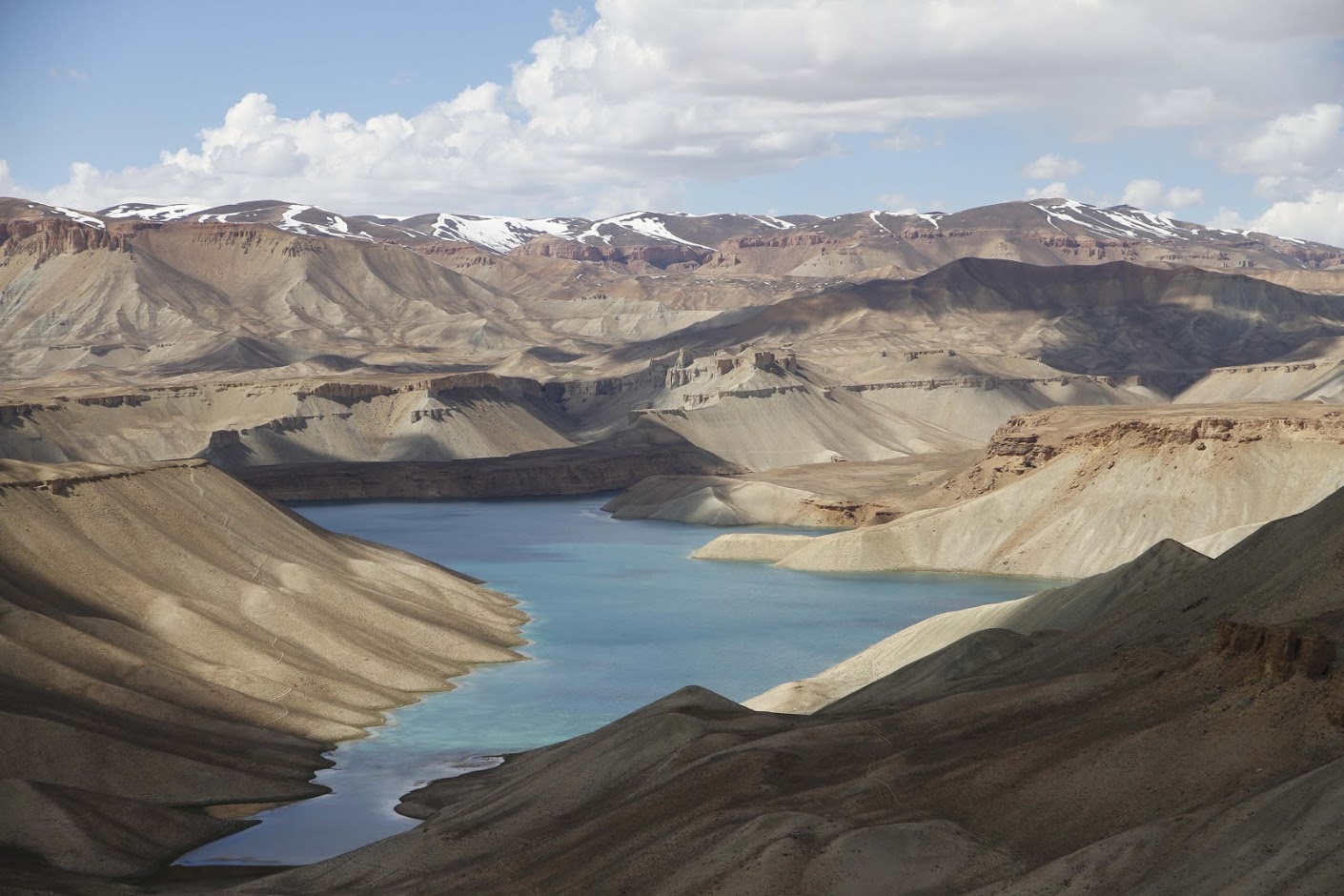 Day 4 Monday, Bamyan and around
Date: October 05th, 2020
We will have some time to visit the Bud Bacha (little Bhuddha) in Kakrak Valley and natural landscapes of the Darre Ajdaha (Dragon valley). Locals believe that Ali, killed a dragon and divided it in two pieces. There will be time after lunch to have a look around Bamyan Bazar and time for Photography at the best photo spots will be showing to you.
Overnight at Noorbandqala Hotel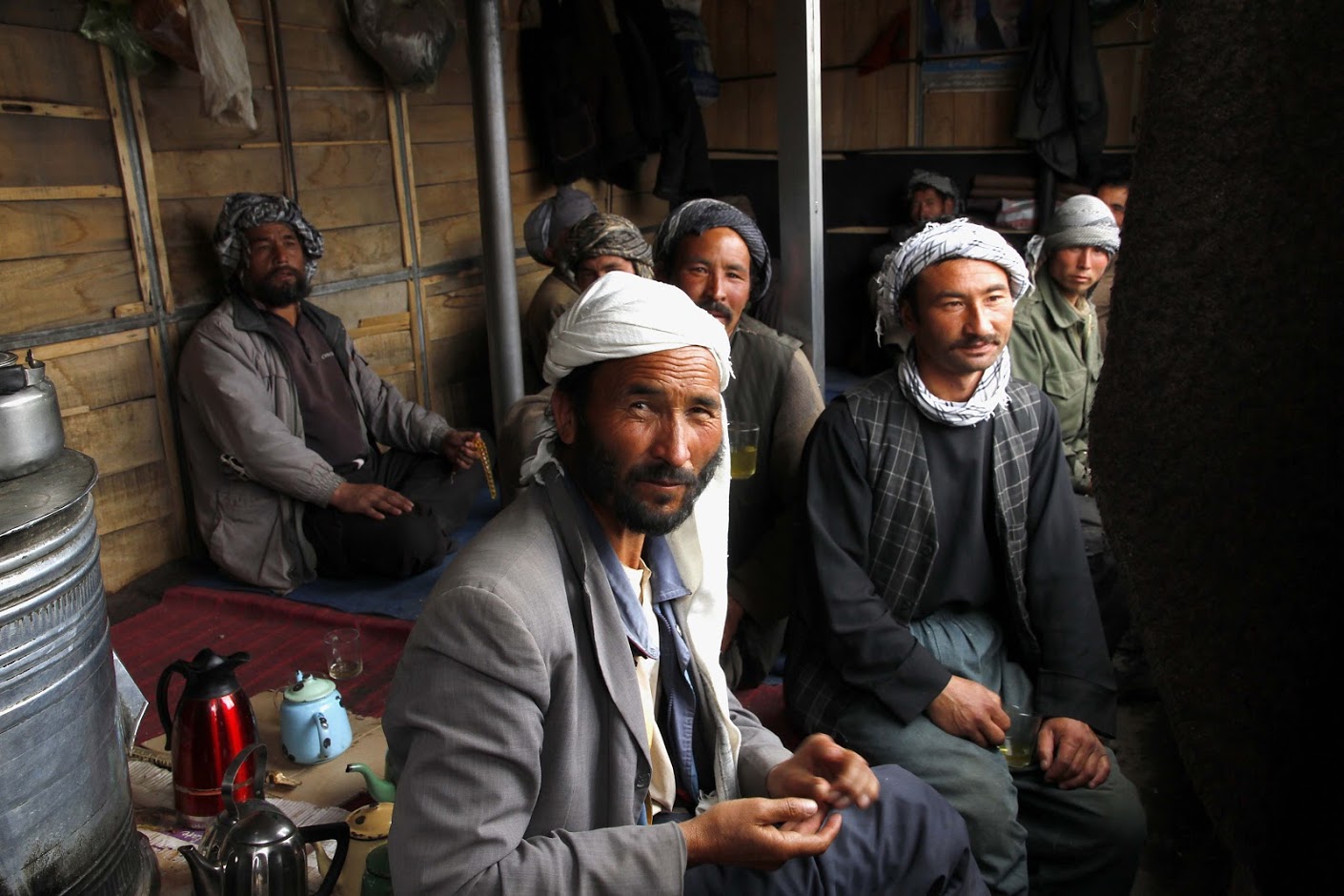 Day 5 Tuesday, Bamyan –Kabul-Herat
Date: October 06th, 2020
There is an early flight back to Kabul and then the breakfast. Then it will be the time to have a look at souvenir bazar in Kabul (Chicken Street). Then there will be time to visit the Western Cemetery in Kabul before going to the airport. The area was a British military camp or Cantonment and the site of the 1879 Siege of the Sherpur Cantonment in the Second Anglo-Afghan War. The cemetery houses memorials and graves for many fallen western soldiers who fought in various conflicts throughout the history of Kabul. It is managed by an Afghan father and son. In the aftermath, flight to Herat will happen in the afternoon.
Overnight at Kakh Hotel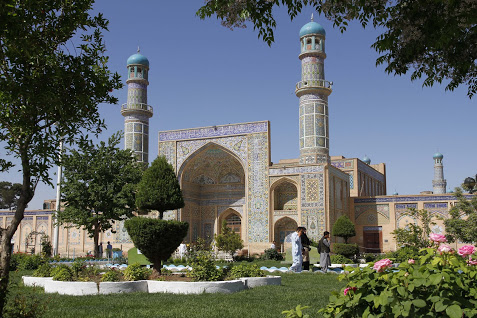 Day 6 Wednesday, Herat and Around
Date: October 07th, 2020
First thing we do is to visit the Masjidi Jami or Friday Mosque, built by the Ghurid ruler Ghiyas ad-Din Ghori in 1200 (597 AH), and, after his death, the building was continued by his brother and successor Muhammad of Ghor and a short visit to the Tile factory of Herat. We will have time for Herat citadel, dates back to 330 BC, when Alexander the Great and his army arrived to what is now Afghanistan after the Battle of Gaugamela. Many empires have used it as a headquarters in the last 2,000 years, and was destroyed and rebuilt many times over the centuries. A look around Herat Bazaar in the afternoon.
Overnight at Kakh Hotel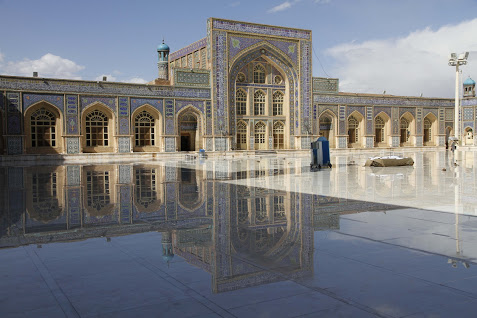 Day 7 Thursday, Herat –Kabul
Date: October 08th, 2020
Tomb of Goharshad and Minarets of Herat, a much larger complex the Mosque and Madrassa of Gawharshad. However, those architectural monuments were dynamited by officers of the British Indian Army in 1885, to prevent its use as a fortress if a Russian army tried to invade India. But hopefully, the Tomb and minarets are still standing. In the afternoon we will guide you to Guzargah Mosque and Puli Malaan, the fine old 22-arched bridge, believed to have been constructed by the Seljuks in the early 12th century. Local believe it is built by two sisters named Bibi Hur and Bibi Noor. Flight to Kabul in the late afternoon.
Overnight at ASSA 3 Guesthouse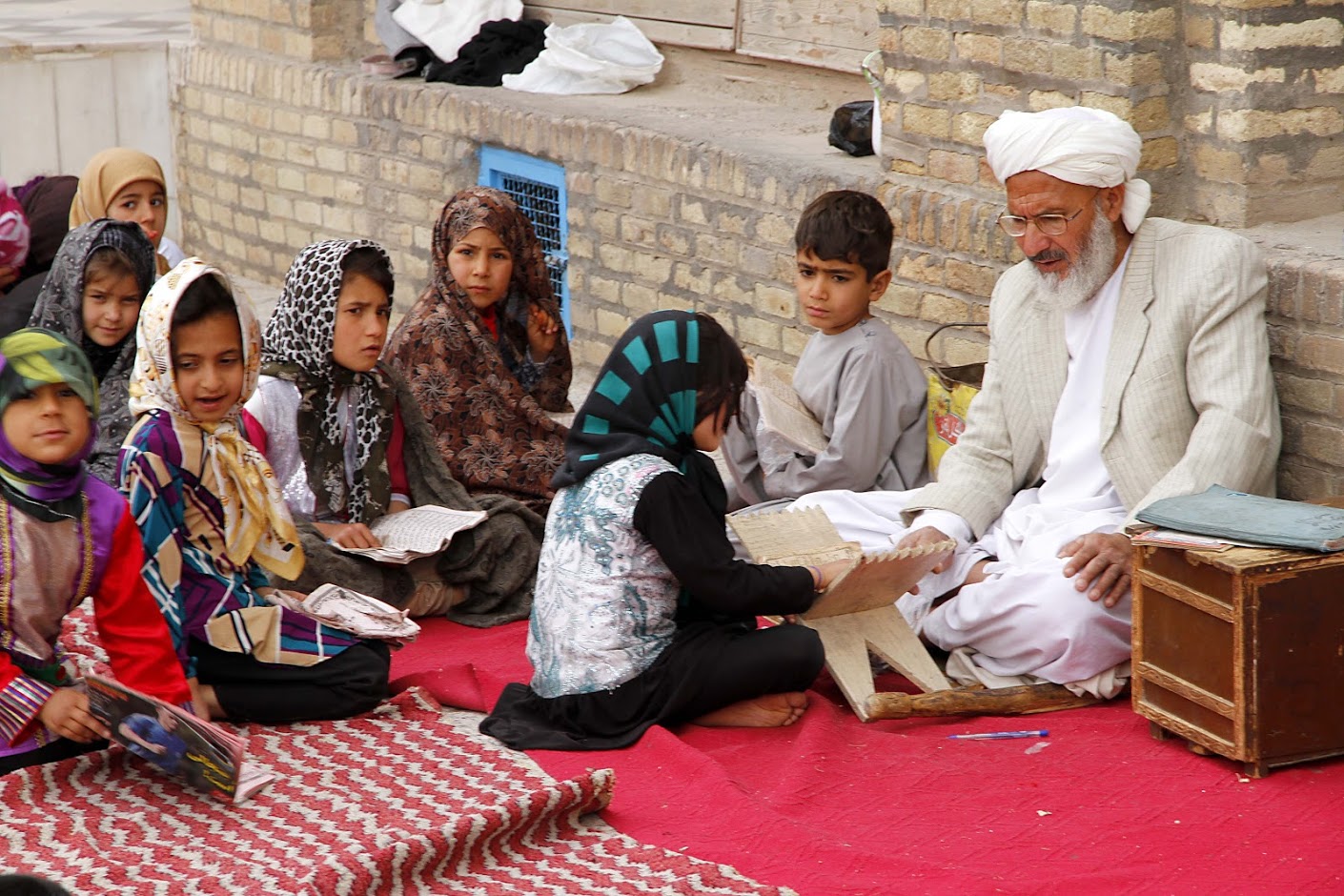 Day 8 Friday, Kabul-Panjshir
Date: October 09th, 2020
Journey to Panjshir and Tomb of Ahmad Shah Masood. Panjshir literally meaning "Five Lions", refers to five Wali (literally, protectors), spiritual brothers who were cantered in the valley. Local legend has it that the five brothers built a dam for Sultan Mahmud of Ghaznawi in the early 11th century. Later, it was the site of the Panjshir offensives fought between the Democratic Republic of Afghanistan and the Soviets against the Mujahidin during the Soviet war in Afghanistan from 1980 to 1985. The valley again witnessed renewed fighting during the civil war in Afghanistan (1996-2001) between Taliban and the Northern Alliance under command by now national hero Ahmad Shah Masood. Lunch at the river bank and Journey back to Kabul.
Overnight at ASSA 3 Guesthouse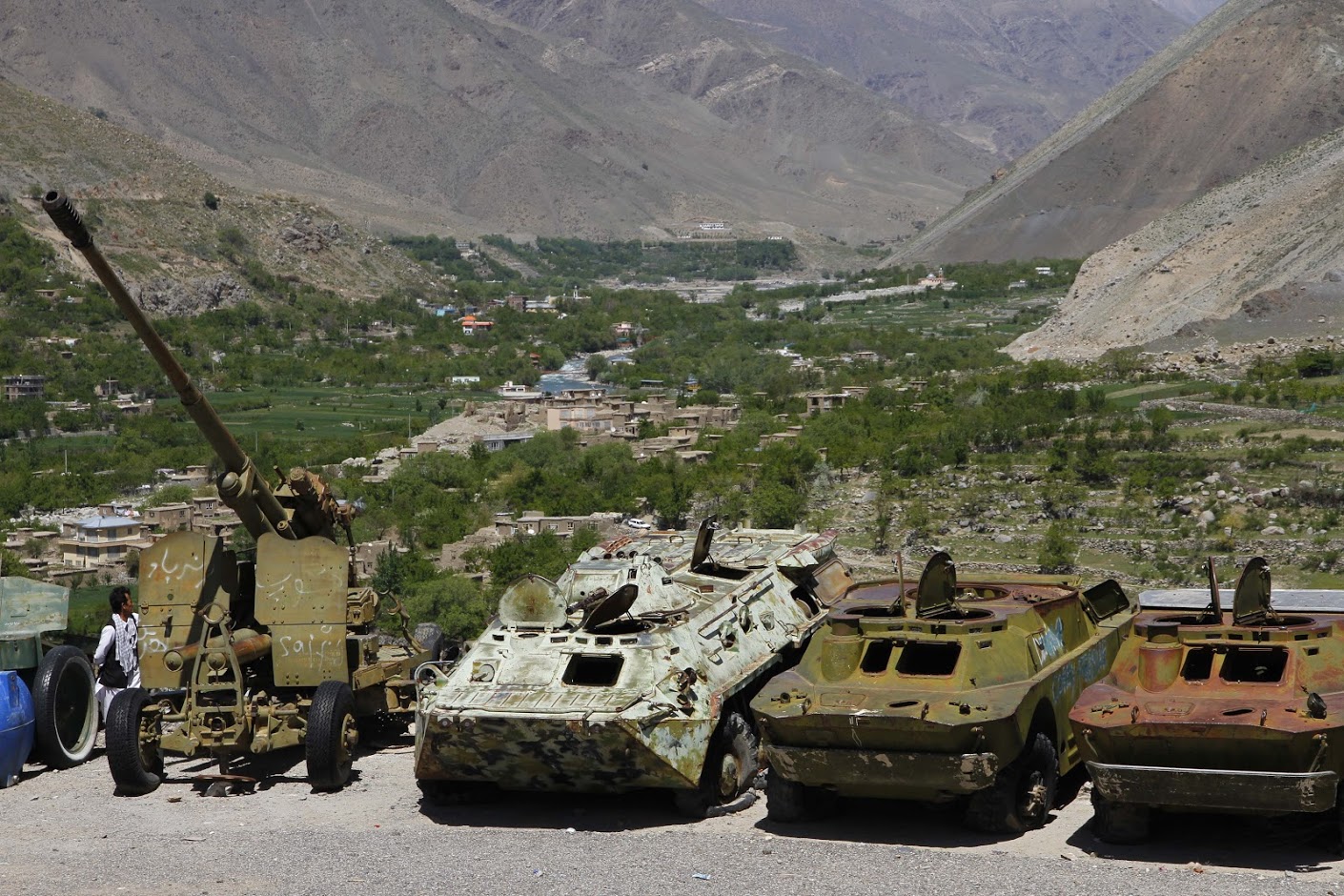 Day 9 Saturday, Kabul - Mazar-e-Sharif
Date: October 10th, 2020
It is the Day to visit a holly Shia old turquois tiled mosque named Sakhi Shrine in the west of Kabul. Believed to be the resting place of Hazrati Ali the cousin of Profit Muhammed. Then have a short trip to visit Qargha lakes an old national park with natural water dams and then prepare to be on-time at the airport to catch the afternoon flight to Mazar-e-Sharif.
Overnight at Arsalan Hotel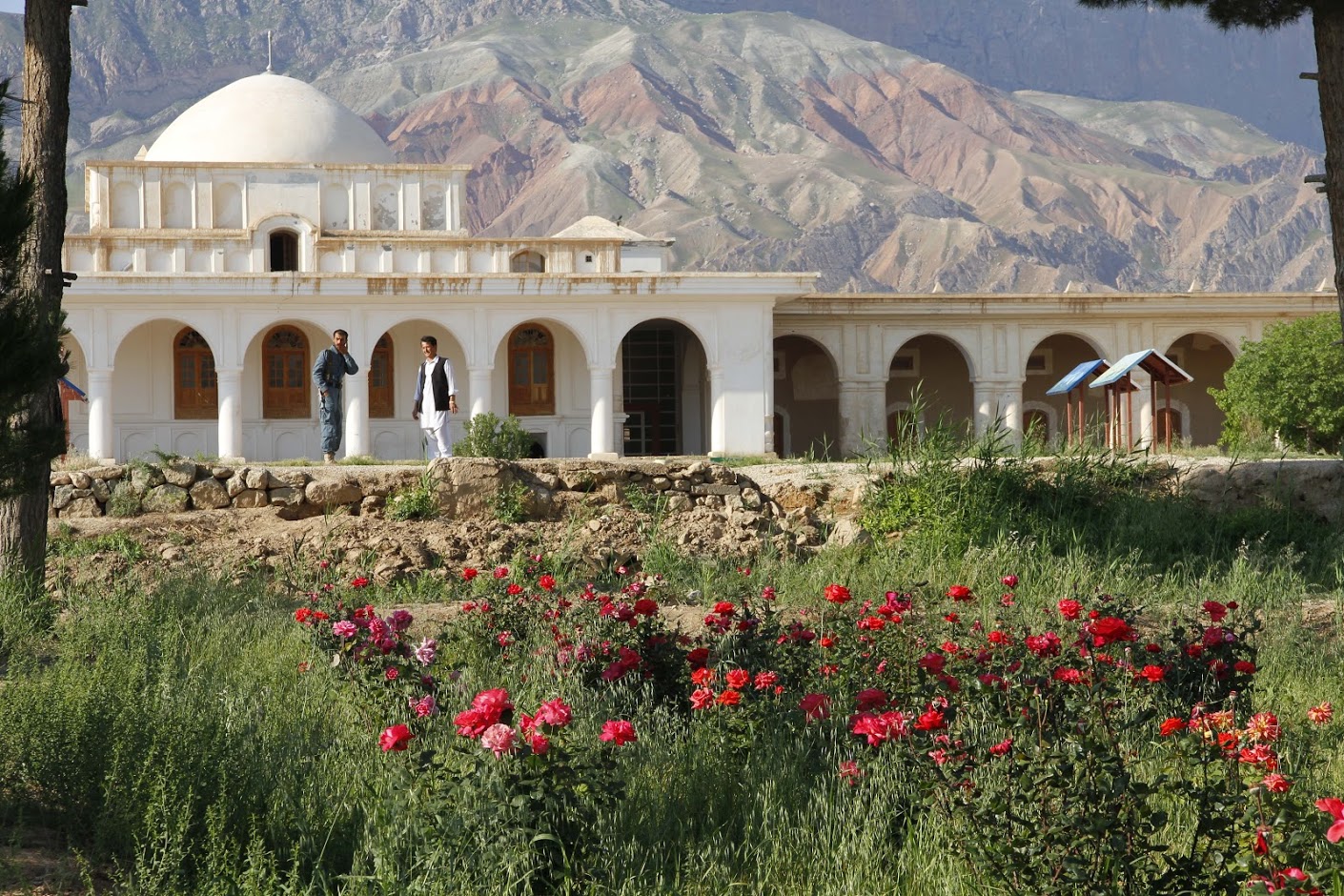 Day 10 Sunday, Mazar-e-Sharif and Samangan
Date: October 11th, 2020
Journey to visit Takht-i Rustam (Haibak), literal meaning the throne of Rustam, named after Rustam, a king in Persian mythology, is a hilltop settlement, well-known archaeological site in Afghanistan, in the Takth i Rostam and the adjacent Buddhist caves and stupas on top of a hill, north of Hindu Kush passes. At this location, caves were hewn out of rocks and inhabited by Buddhists. The Buddhist stupa here is in the form of a mound. It represents the earliest link to the evolution of Buddhist architecture in Afghanistan.
Overnight at Arsalan Hotel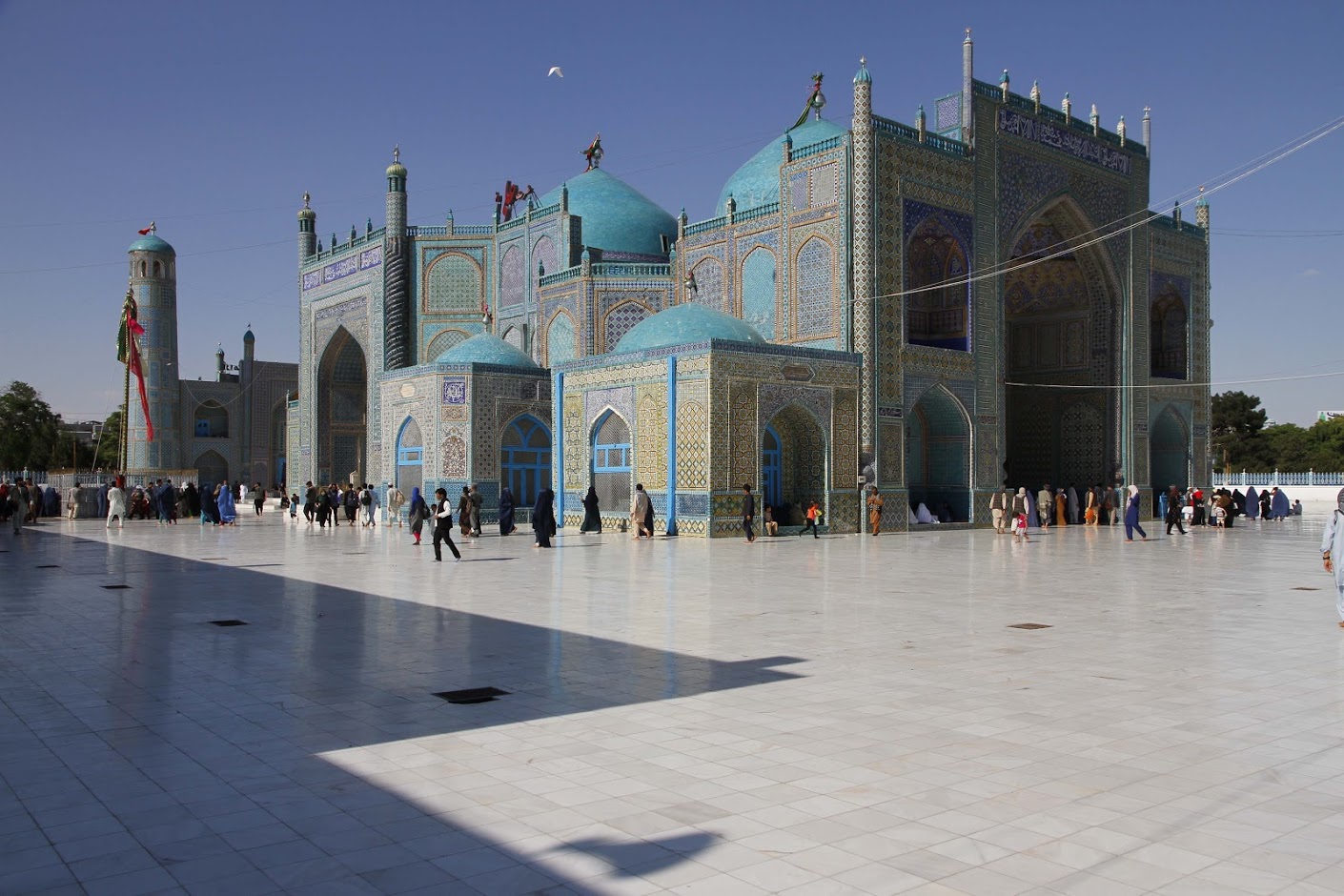 Day 11 Monday, Mazar-e-Sharif –Balkh-Kabul
Date: October 12th, 2020
Journey to Balkh, an ancient city and centre of Buddhism, Sufism and Zoroastrianism in what is now northern Afghanistan. While in Balkh, you visit Haji Piyada Mosque (the walking pilgrim) Tomb of Rabia Balkhi, a semi legendary figure of Persian literature and was possibly the first woman poet in the history of New Persian poetry, Khoja Parsa Mosque and Bala Hisar, the ancient citadel build by Alexander the Great when he destroyed the Kurush (Persian empire) and crossed Amu Darya (Auxus River) in early 330, then married Rukhshana (Ruxana) in Bacteria (Balkh) and Ummul - Bilad (Mother of the cities) to Arabs.
In the afternoon it is time to visit the Blue Tiled Mosque of Ali in Mazar-e-Sharif. Flight to Kabul.
Overnight at ASSA 3 Guesthouse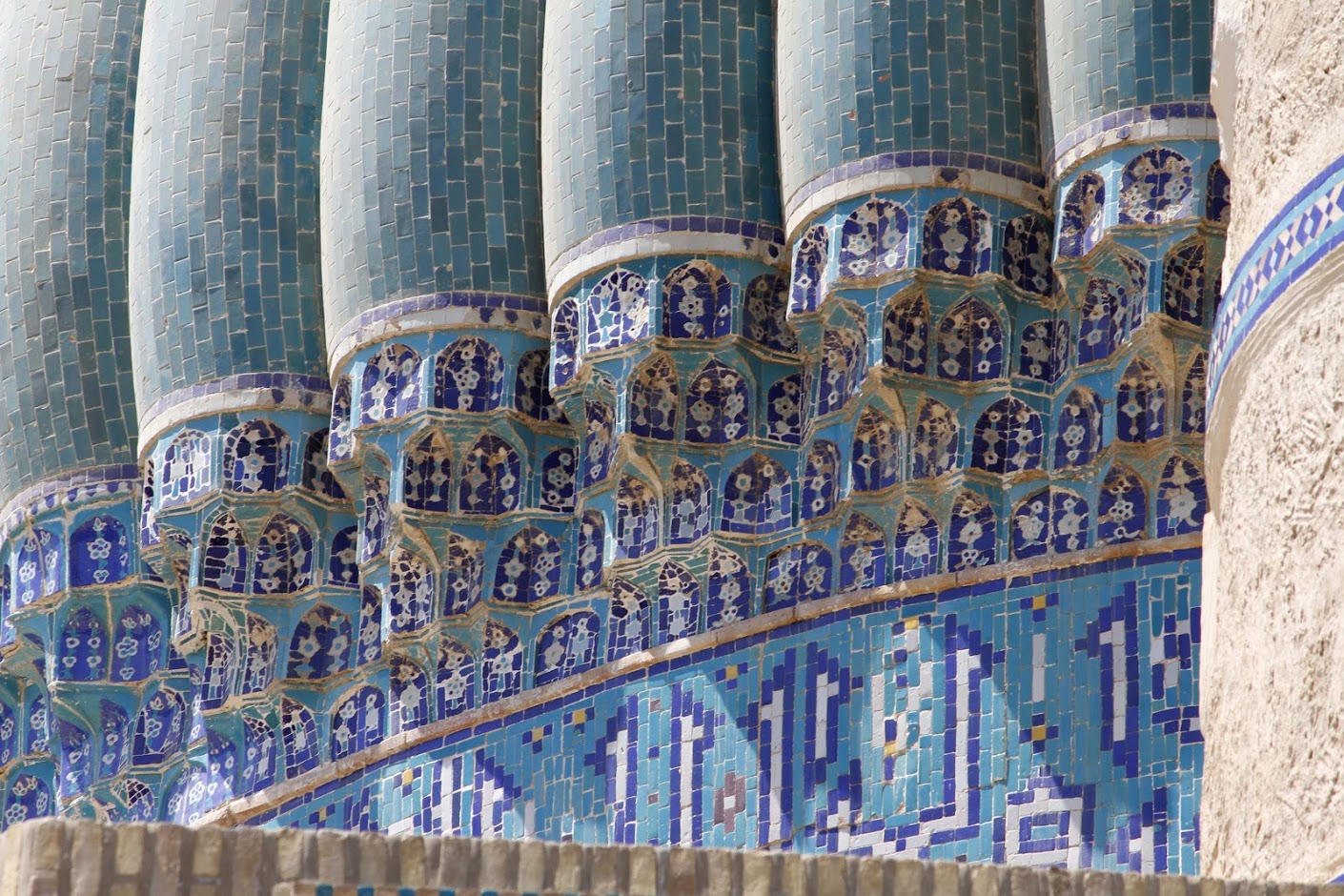 Day 12 Tuesday, Kabul and around
Date: October 13th, 2020
Visit to Shah Do Shamshira (the king with two swords) Mosque at the heart of Kabul city built by the King Amanullah khan in the memory of the Arab King who forced Kabul people in to Islam in the early 683 with his two swords. In the Afternoon, The Gardens of Babur, locally called Bagh-e Babur is a historic park in Kabul and also the last resting-place of the first Mughal emperor Babur. The gardens are thought to have been developed around 1528 when Babur gave orders for the construction of an 'avenue garden' in Kabul, described in some detail in his memoirs, the Baburnama. Then we will take you for an overall view of Kabul city at Bibi Mahro Hills.
Overnight at ASSA 3 Guesthouse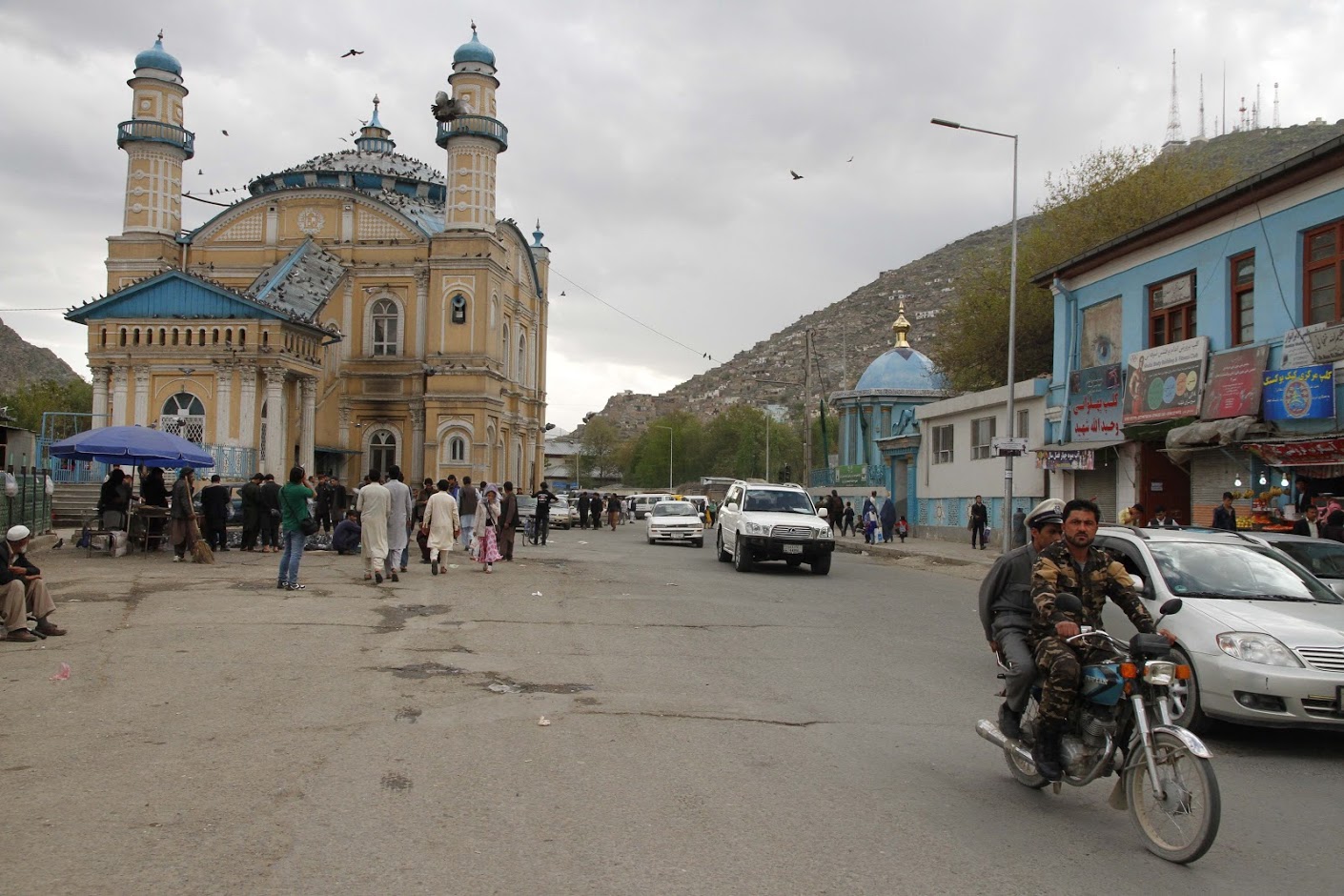 Day 13 Wednesday, Fly back (Good-bye)
Date: October 14th, 2020
We will make sure to drop you at the airport on-time in order to make your flight back home.
Note: Better to have an afternoon flight so we could explore more of Kabul city.
Security:
We are member of Afghanistan NGO Security Organization (ANSO) that reports any security issues going around Afghanistan. A text message comes to our phone immediately if something happens and we can decide what to do and where to go in a second.
Visas:
We can send you a Letter of Invitation (LoI) to easily process your visa through our company. But, it is not a requirement for the tourist visa when you fill the form in the Afghanistan embassy. Most of the time they don't even ask for a LoI.
Insurance:
Better to visit: www.firstalliedtravelinsurance.com for your insurance in Afghanistan
Included in the trip: (All inclusive)
- All accommodations.
- English speaking local guide.
- Transportations.
- Meals (breakfast, lunch and dinner).
- Drinks (water and soft drinks).
- Round trip flight tickets Kabul-Bamyan/ Kabul-Herat/ Kabul- Mazar-e-Sharif.
- All site entries.
- All pick-ups and drops.
Tour Guide:
There will be an Afghan English speaking guide for you during the whole trip.
Accommodation:
Comfort, location, character and historical interest is considered and it will be based on you having a private room.
Transportation:
As your comfort and enjoyment of the journey is the first priority, we choose our vehicles and drivers based on local acceptance, road conditions and the length of journey.